A bitcoin futures market may signal incoming institutional investment
The CME Group, a U.S.-based commodities exchange group dating back the mid-1800s, will begin trading bitcoin futures by the end of the year.
The news, which coincides with the ninth anniversary of bitcoin's original release, is seen as a major step towards institutional investment and general acceptance by traditional investors.
Futures trading allow investors to mitigate risk in times of wild price fluctuations, and to trade with leverage, which can lead to increased trading profits or dramatic losses depending on the position held (long or short) during market movements.
Already enjoying a week of movement up and to the right, the news that the CME group is preparing a futures trading platform sent the price of bitcoin to another all-time high (more than $6,500) at the time of this writing.
An institutionally-back investment product, such as a futures market, is viewed by many as a first step towards creating more accessible and transparent crypto asset investment tools. "The amount of institutional money in bitcoin now is very little because there are very few vehicles," Spencer Bogart, the head of research at the San Francisco-based Blockchain Capital, a venture capital firm, told Bloomberg. "If there are bitcoin futures, there can be futures-based [exchange-traded funds]."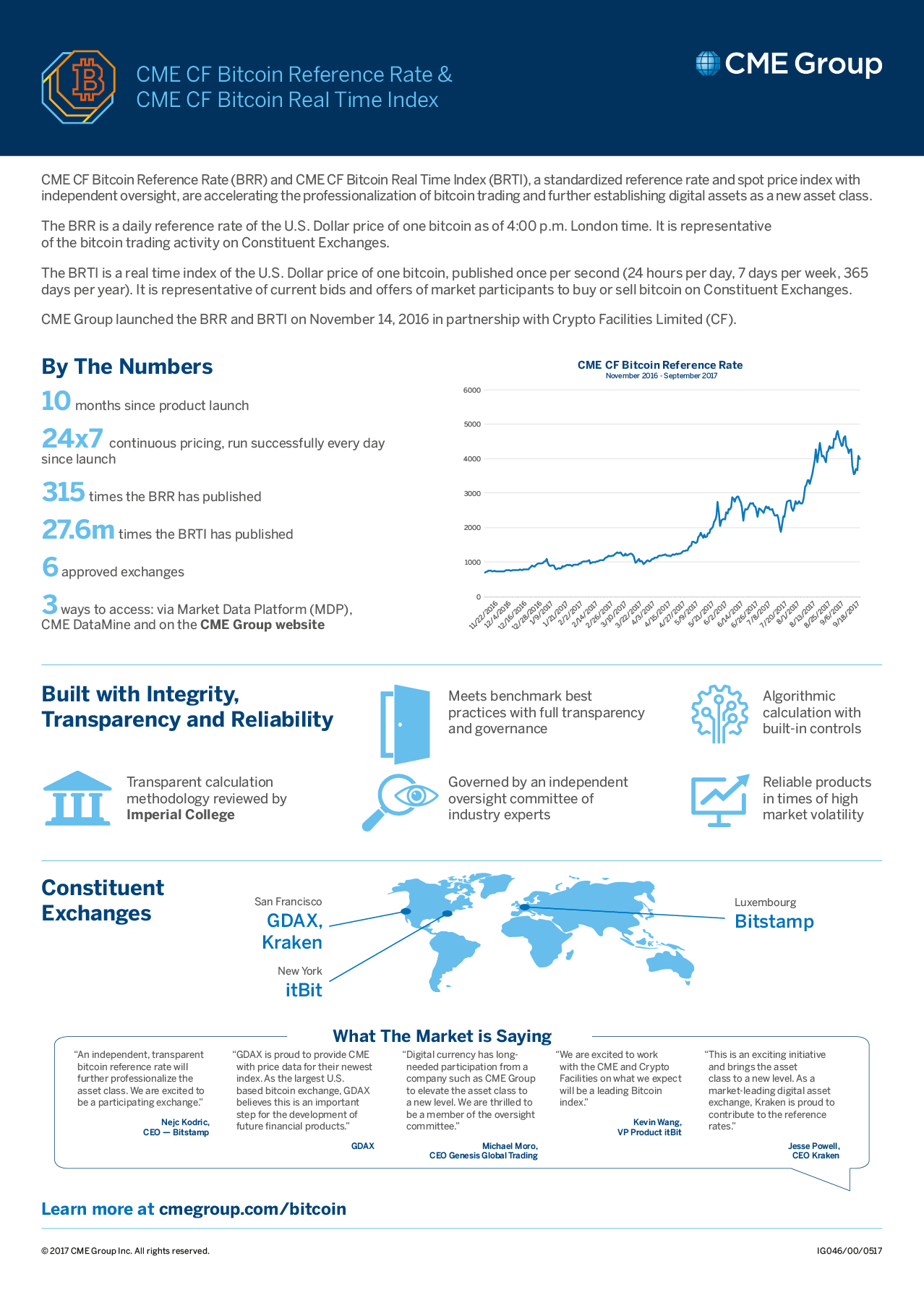 The bitcoin index
The Bitcoin Realtime Index, another CME Group product that was launched last year in some ways to lay the foundation for traditional trading tools, is a useful tool to keep tabs on the price of bitcoin (which currently can fluctuate between exchanges).
The index pulls data from a number of bitcoin exchanges and aggregates market movements, resulting in a valuation. Like a futures market from an established and regulated commodities exchange, the index is viewed as a necessary piece of the puzzle for other future crypto investment vehicles.
The CME Group's bitcoin futures trading is still subject to regulatory approval before the official launch.