A seed phrase, also known as a recovery phrase, is a series of words that are designed as an easier to remember way to recover a crypto wallet.
Sometimes seed phrases or recovery phrases are confused with private keys, mainly because they help regain access to a wallet. But the two things are different.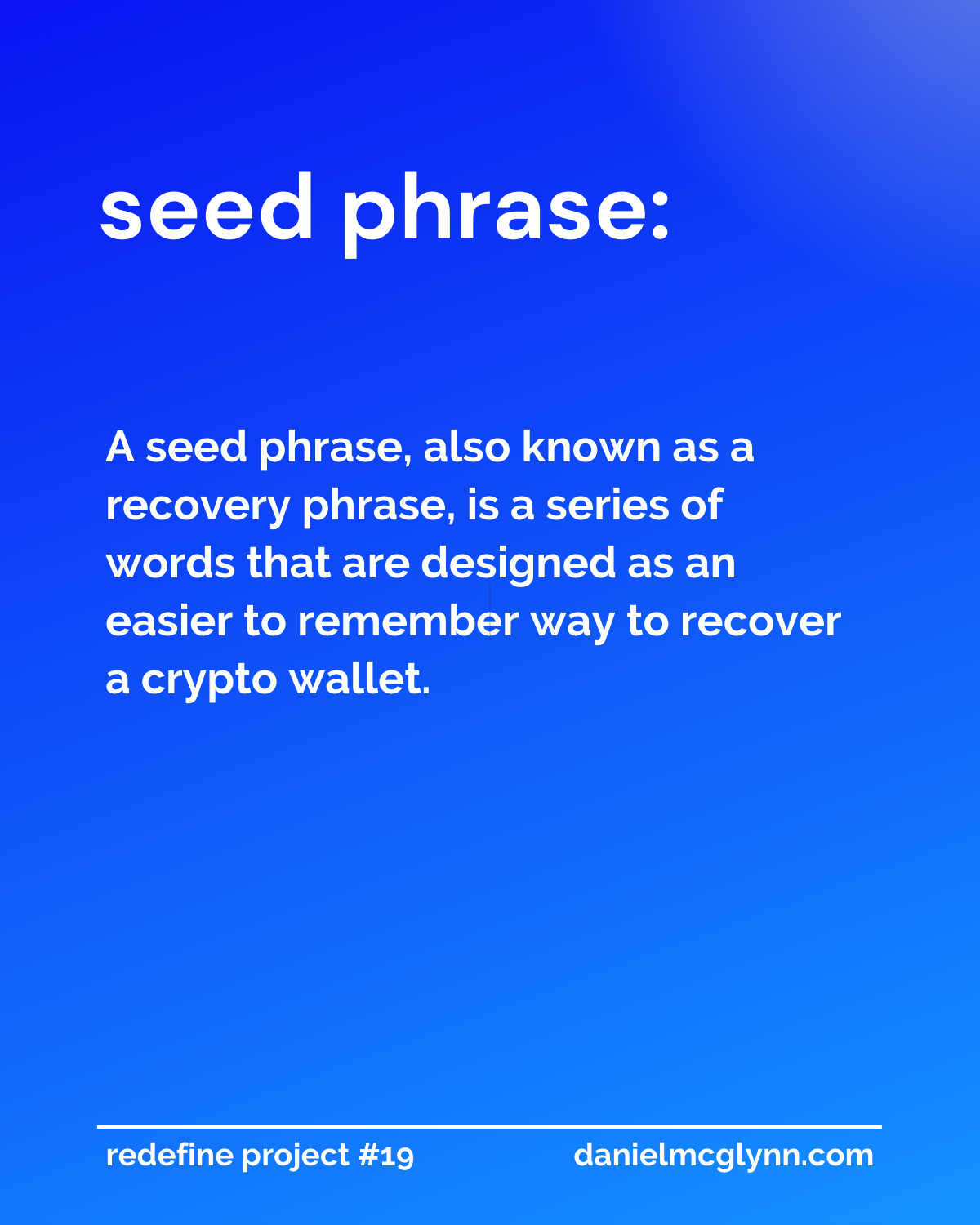 A private key is a long string of characters generated when a wallet is initially created. The private key along with a public key are the necessary components to sign (or authorize) a crypto transaction.
But what happens if a person loses access to a wallet? Let's say the private and public keys were originally created by a hardware wallet and then that hardware wallet was lost somehow.
Well, the wallet can actually be recovered again using a seed phrase. The main reason is because the crypto assets are never actually stored on the hardware wallet — it's not like a flash drive or something like that.
Instead, the sole reason for the wallet to exist is to generate the key combination which maps a user via private key to the assets on the blockchain via public key.
Seed phrases or recovery phrases are created as a series of 12-24 words that can easily be recorded in order and then used when needed. The idea is that it's easier to record and/or remember the mnemonic device rather than a random and long string of numbers and letters.
It's important to note that in terms of security, a seed phrase should be safeguarded closely, which generally means document and store the phrase offline. If someone else gains access to the seed phrase then they will be able to access your crypto wallet.